Courses for professional development
Build a toolkit of in-demand skills that get to the heart of what today's employers are looking for.
Take professional development courses that are skills-focused, self-paced, and 100% online.
They can quickly help you upgrade your toolbox with real-world skills employers want — so you can stay competitive in today's changing job market.
View our courses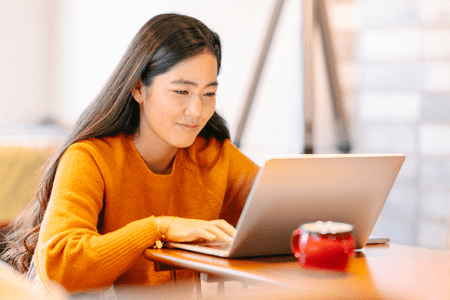 Course benefits
Learn in-demand skills at your own speed
Work on your courses when and where you want to, with the flexibility to finish on your own terms.
How we make learning easier
Give yourself a competitive edge
Develop the skills you need to help you grow in your field, and add them to your resume and LinkedIn® profile.
How we help you compete
Fuel your passion and ignite your career
Gain the confidence to take on new challenges. Or tackle the old with a fresh set of skills under your belt.
See if these courses are for you
Start today! Build in-demand skills in:
What we offer
Retain what you learn. Apply it day one.
Your efforts and achievements will be tracked throughout the course, so you know when you're hitting the mark — and when you're not. Your progress will be determined by your ability to demonstrate a skill and apply it immediately; not just answering questions and moving to the next learning module.
Why our learning sticks with you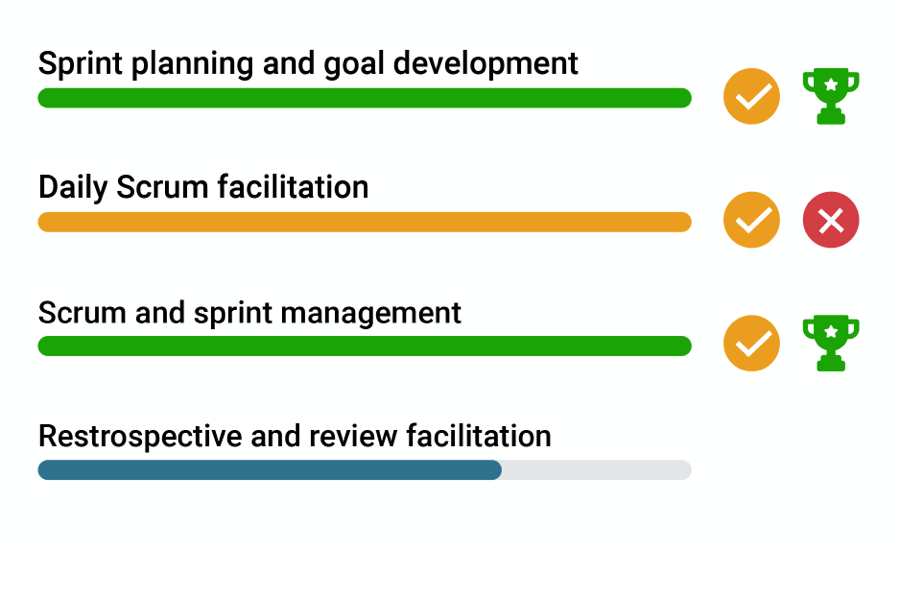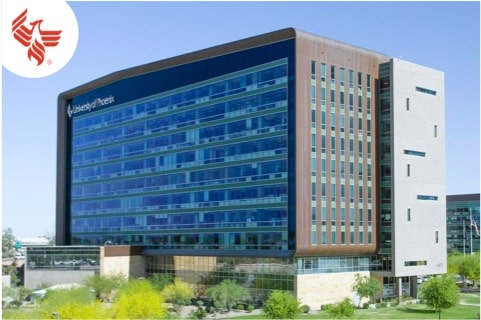 Learn from a leader in online education
These professional development courses directly align with skills employers want — and are built by a University that brings 40+ years of experience in online higher education and instructional design.
Why choose us for skills development
Put a spotlight on your achievement
Showcase your new-found capabilities with employers faster, by sharing a certificate of completion on LinkedIn® and your resume. You'll show you've invested in advancing your knowledge and skillset, which can impress potential employers.
The benefits of professional development courses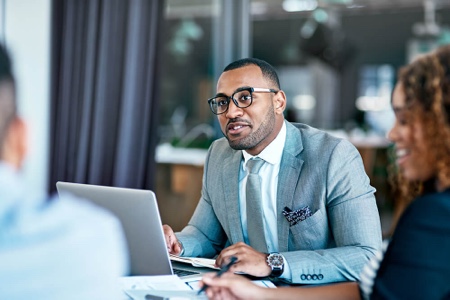 Frequently Asked Questions
Our professional development courses are structured and you will be guided through the experience.
You'll complete bite-sized lessons of instructions.
Each lesson will be approximately 60 minutes.
After you complete the lessons in each module, you will be assessed.
Review and complete the assessment as many times as you like, to make sure you're absorbing all the content.
Upon successful completion, you will move to the next lesson.
You'll have up to 12 months to complete your short course from the time you purchase it.
When you're done, you will receive a certificate of completion you can display on your LinkedIn® profile.
It's a simple, two-step process.
STEP 1: Sign up with a social media account or your personal email.
STEP 2: Pay with your credit card and start your course.
All you have to do is complete the lessons in the order they appear, until you're done. That's it.
These professional development courses do not align to industry-recognized certifications.
You may request a refund at anytime within seventy-two (72) hours of purchase for any reason. After the 72 hour period, no refunds will be granted. To request a refund, please contact the professional development team by email at professional.development@phoenix.edu. You will lose access to the course once we begin processing your refund.
You must be 18 years of age or older to purchase. Additionally, University of Phoenix does not offer these professional development courses in the state of Georgia or in certain countries. Individuals who reside in certain countries may not enroll in a professional development course unless they are a U.S. Citizen or affiliated with the U.S. Military, subject to Office of Foreign Assets Control (OFAC) restrictions.
Buying a professional development course does not make you a University of Phoenix student. As such, you will not have access to any University of Phoenix services, including but not limited to, library services, career support services, tutoring or other student support services. The professional development course you have purchased is not part of any University of Phoenix certificate, continuing education, degree or other program, nor does it constitute a university-level "unit of study". Any academic assessment of the content of the course for university credit is at the discretion of the evaluating school. While these courses are designed for personal and professional development, they do not provide any professional development units or credits (PDUs or CEUs) from University of Phoenix. If you plan to use this course for professional development units or credits you will need to check with any applicable agency and employer.
To purchase and access the Course you must register through www.phoenix.edu/professional-development  and you will be required to provide information about yourself including your name, email address, username and password and other personal information. You agree that any registration information you provide will always be accurate, correct and up-to-date. The Course and the relevant login details are solely for your use. You may not share or permit any other person to access the Course under your credentials. The Course may only be used by you as permitted herein and may not be sold or distributed without prior written consent from University of Phoenix. Your access to the Course may be revoked for failure to abide by these Terms of Use or upon nonpayment. You can access the Course immediately upon purchase. You will receive access to the Course for a period of 365 days from the date of purchase. After 365 days you will no longer have access to the Course.  
You must have a modern web browser with the latest version installed.
Yes, all courses provided are delivered in English and are self-moderated.
Ready to build a better you?
Sign up for a professional development course and start building new skills, one course at a time.
Browse all courses