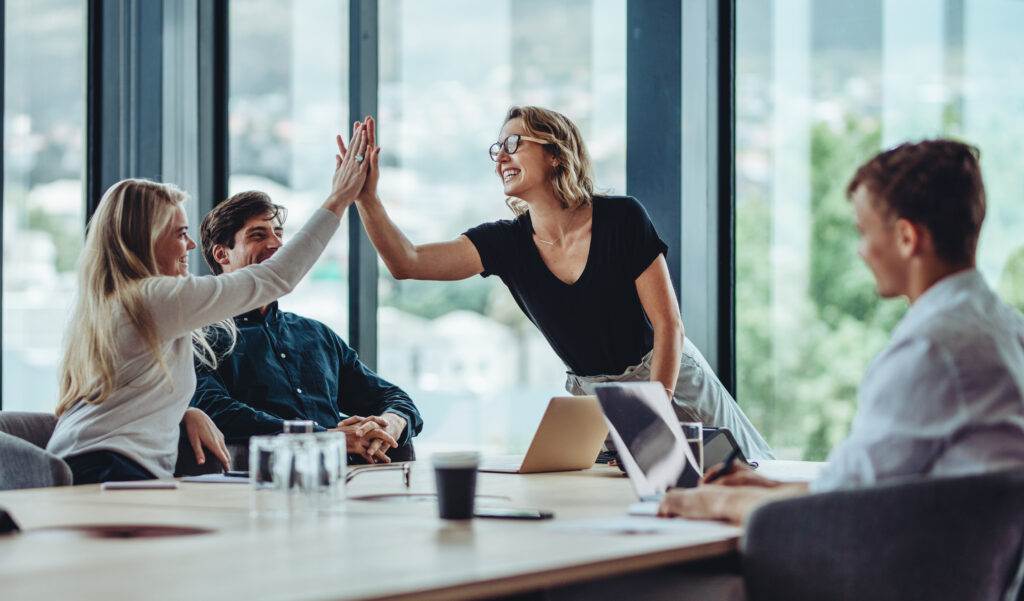 By now, many businesses have seen the effects of what is being called the "Great Resignation." According to the Bureau of Labor Statistics, the rising quit rate reached an all-time high of 3% in November of 2021. The Great Resignation was impacted by the COVID-19 pandemic, but the overall causes of the mass resignations speak to deeper issues in the American workplace.
The pandemic highlighted that many businesses were not meeting their employees' needs in terms of healthcare, paid time off, childcare, job satisfaction and scheduling flexibility. As a result, workers began to quit their jobs, either for positions that offered better pay and benefits or to leave the workforce entirely.
To cope with the effects of the Great Resignation, including the high cost of employee turnover, it is important that companies turn their focus towards improving employee retention. One way they can do this is by creating rewarding professional development opportunities for employees.
Employee satisfaction and retention from learning
Many employees have a fundamental desire to learn. Learning new skills, or expanding an existing skillset, can be a very rewarding experience for employees and can lead to higher employee retention. In fact, 68% of workers say they would stay in jobs that provide more opportunities to upskill.
Many people like to learn new skills and increase their knowledge. Alongside exercise and social activities, learning helps to promote healthy cognitive function in individuals as they age and can improve mood. Simply put, learning new things brings excitement into people's lives, and creating an environment that prioritizes learning in the workplace can bring positive benefits to the office.
Increased engagement and productivity
Professional development programs promote higher levels of employee engagement, and engagement is a key factor in the success of a team. In fact, research shows that engaged teams are 17% more productive than disengaged teams, and they have 21% greater profitability. Given the potential for higher productivity and profitability, it's no wonder that leadership and management professionals are working to drive more engagement in the workplace through professional development.
If the program uses an effective corporate learning design, it will teach learners new skills in small pieces. This allows employees to start using their education from day one, increasing productivity and rewarding student engagement. Your employees can connect with each other and with management over what they are learning and how it can be applied in the workplace, and they can use their newfound skills to produce better outcomes in their work.
Employees value the opportunity to learn; in a survey, 92% of employees believed that learning opportunities in the workplace are either important or very important. Employees with access to professional development opportunities were 15% more engaged in their work than those who were not presented with learning opportunities.

Fostering trust and collaboration
Professional development leads to higher levels of collaboration between employees and increases the amount of trust that employees have in company leadership. In the education field, researchers are seeing that incorporating collaboration into professional development programs increases the feeling of ownership that employees have over their own training and goal-setting.
Managers and directors in all industries can benefit from promoting collaboration during the professional development process and may see that their teams become more collaborative after training is completed. As employees learn new skills and expand their knowledge, they will have more opportunities to work together to practice and apply these new skills in the workplace.
Professional development programs show employees that those in leadership and human resources are dedicated to creating opportunities for employees to grow and reach their full potential and career goals. When leaders take steps to show they are trustworthy and compassionate, employees take note. High levels of trust within a company can lead employees to a 60% increase in career satisfaction and a 50% increase in productivity.
In short, fostering trust and collaboration in your organization is a win-win situation. Employees are able to work with people they feel they can trust and connect with, improving employee satisfaction. Companies benefit from the higher employee retention, productivity and collaboration that come from the increase in trust.
Promoting internal mobility
Internal mobility is an important goal for employees and employers alike. Employees want to know that there is room for them to work their way up in a company. Employers need to be able to fill open positions even in the face of hiring freezes and the Great Resignation.
Studies have shown that employees stay 41% longer at companies that have ample opportunities for internal mobility and promotions. If your company dedicates itself to hiring from within whenever possible, you will be able to hold onto your current employees for as long as possible, reducing the costs of employee turnover and burnout.
If your company is having trouble finding qualified employees for certain positions, professional development courses can help employees upskill to meet the growing needs of the company. These courses give employees the opportunity to grow their skills and become better qualified for future promotions.
Building a culture of learning and development
If your company is trying to build a culture of learning, development and adaptability, focusing on a professional development program is a great option. The 2022 Career Optimism Index shows that while 91% of employers think that their employees feel valued in the workplace, 52% of workers see themselves as easily replaceable.
The reality is employees are worried about their job security, but building a culture of learning and development gives employees ways to upskill, receive internal promotions and feel more valued in the workplace. Employees who feel they are able to grow and reach their full potential at a company are much more likely to stay with that company long-term. A culture of learning helps employers to avoid becoming stagnant.
Creating a culture of learning often starts with leadership and HR as well as with initiatives such as professional development programs. Moreover, employees should feel free to work collaboratively, help their colleagues and develop their skills through peer support sessions. When management facilitates employee engagement, a culture of learning can become a permanent attribute of the company.
Professional development tips for success
Employers must strategize and thoroughly plan so they can maximize the positive impact of their professional development program. Simply offering an online course with no incentives for your employees is not enough. Some ways to make the most of a professional development program include:
Leadership and human resources professionals should thoroughly outline their prospective professional development program before implementing it. They should check for skills gaps within the company, communicate with employees about their goals and needs and design learning journeys for employees.
By prioritizing proper planning and the needs of employees, companies can create professional development programs that increase employee job satisfaction and improve productivity. With increased job satisfaction, improved opportunities for internal mobility and a culture of learning and development, companies can help improve employee retention long-term.