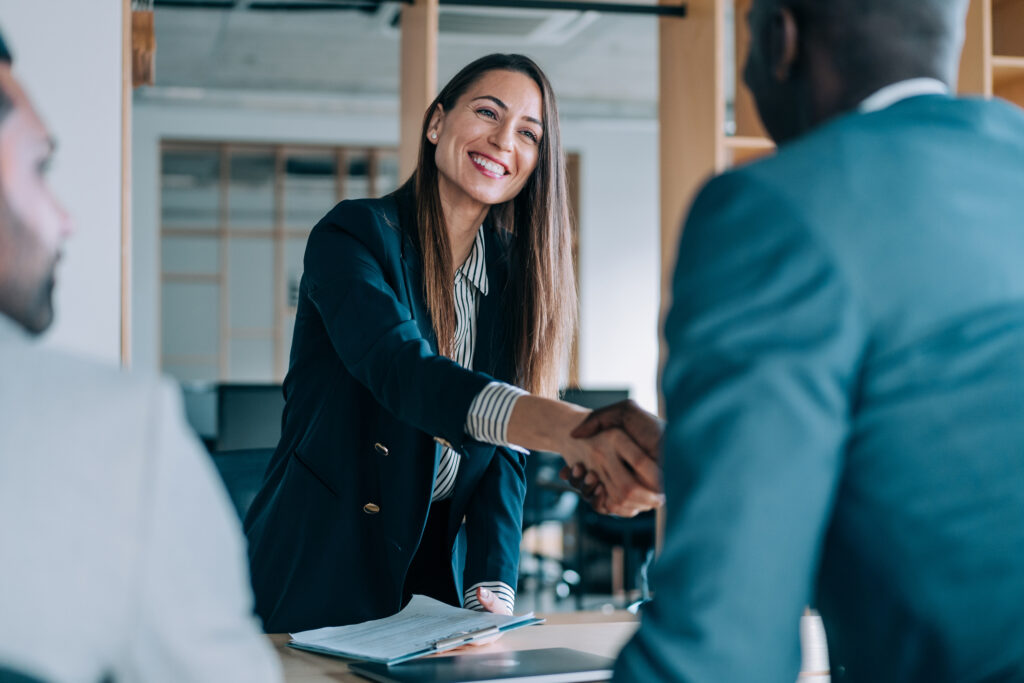 The best way to fit in today's dynamic workplace is to develop different skills and keep your knowledge up to date. While some skills are growing obsolete, others, such as programming, data analysis and cybersecurity, are becoming more valuable.
Most degree programs do not cover such skills, but skill-based professional development courses can help professionals already in the workforce enhance their marketability in the job market.
Here is a look at today's most in-demand workplace skills and how to develop them even if you are already employed.
1. Digital marketing 
Digital marketing is an essential part of every company's business operation. It includes using the internet to advertise and engage with potential customers and relying on tools to assess the success of campaigns.
Companies need workers who are adept at both the creative and technical aspects of digital marketing planning and implementation. Most importantly, companies value workers with knowledge of search engine marketing and social media marketing skills the most.
While it is possible to learn these skills on your own, you can develop expertise in the different components of this rapidly-changing specialty by undertaking a digital marketing program. It will include an in-depth look at analytics tools, paid search and other components of an online, social and mobile campaign.
Alternatively, taking a specialized track on social media marketing may give you a primer on the platform-specific skills and techniques you need.
2. Navigation of popular software 
Companies often use popular software, like Microsoft Office or Google Workspace, to enhance work output, organize tasks and manage data. Since most companies operate in a digital environment, they expect all employees to be able to use these common programs without help.
In addition, if you are in a particular field, you may need knowledge of more technical software. For example, account managers and marketers need to know how to utilize customer relationship management (CRM) platforms, while advertisers and journalists should know how to use a content management system (CMS).
If you did not learn the necessary software during your degree program, you can either take a course or learn it by yourself. In either case, you may want to earn certification from the software vendor to prove that you know how to use the program.
3. SEO and SEM 
Search engine optimization (SEO) involves altering websites and pages to rank highly on search engine results pages. The related field of search engine marketing (SEM) focuses on using paid advertising on search listings to attract traffic to your company's web pages.
Most SEO and SEM focuses on Google, which is the source of 91% of all searches, worldwide. Because of this almost universal usage and Google's reliance on algorithms to organize and rank results, companies must have good SEO and SEM strategies.
Search engine optimization training can come from marketing programs and specialty courses. For example, you can follow a Web and Search Engine Marketing track while studying for your degree, or after you enter the field and realize you need to polish up your resume and knowledge base.
Another option is to focus on learning Google analytics and keyword tools, which help with planning SEO campaigns and tracking progress. Finally, you can take a course in Google Ads to learn the skills necessary to plan and track an SEM campaign.
4. Mobile app development  
Mobile devices such as smartphones and laptops have become the main mode of communication in the workplace, especially with the increased frequency of remote or hybrid workplace arrangements.
Companies also often need someone with the ability to customize applications for work purposes and customer satisfaction.
If you know how to use Java, JavaScript and various development frameworks, such as React Native and Flutter, you can perform mobile app development. Classes, coding boot camps and industry certification programs can help you learn the skills necessary for this in-demand specialty. Luckily, since many apps are based on existing frameworks, you do not usually have to code everything from scratch.
5. Video production 
Video is an increasingly common medium for marketing and social engagement. More and more companies are looking for marketers who can produce visual content for use online.
Top content creators charge hefty fees, making in-house production a more cost-effective option. If you have videography, editing and production skills, you may be in high demand for marketing jobs.
Many social media content creators are self-taught, and there are tutorials and online courses in video production to help you get started. You can also enroll in a certificate program, which might be a better option since these programs may provide you with video equipment so that you do not have to purchase your own.
6. UX design 
User Experience (UX) design focuses on the system that visitors use to interact with your website or app. Since so many customer interactions occur on the internet or mobile, UX is a major part of a company's brand.
UX designers need skills in front-end programming languages such as JavaScript, CSS and HTML. Instruction in these languages is widely available, both through tutorials and formal courses.
7. Blockchain 
Blockchain is record-keeping technology that allows you to securely store, validate, authorize and move data between different users. Despite being associated with cryptocurrency, blockchain has other uses. Businesses rely on it to help with transactions, record-keeping and cybersecurity.
Though it is possible to learn this subject on your own, it is difficult without pre-existing computer or cryptography knowledge. Computer science or engineering degree programs or mathematics studies are typically the best way to learn the skills you need for blockchain programming.
8. Network management 
Network management involves overseeing the use, security and performance of a company's computer network. Since every modern business relies on computers and internet connections, skills in this area are valuable. This is especially the case in smaller companies that do not have a dedicated IT staff.
Network administration certificate programs and courses will give you the basic skills to oversee the computer and internet systems for your employer. If you need a more formal designation, you can pursue CompTIA Network+ or Cisco Certified Network Associate certifications.
9. AR/VR 
Augmented Reality (AR) and Virtual Reality (VR) use digital technology to enhance real-world experiences. Companies are looking to incorporate AR and VR into their operations for training or products, such as video games, interactive media or mobile devices.
AR and VR design and development skills are in high demand. If you have a background in IT, computer science or hardware engineering, it is possible to develop AR and VR programming skills. Though they use high-end technology, these alternate reality programs use regular coding languages like Python and Java.
UX and UI designers can also be involved in the visual aspects of VR using JavaScript and other common front-end languages.
10. Information security 
Information security focuses on the tools, processes and techniques used to protect sensitive data from theft or destruction. 2021 was a record-breaking year in terms of the number of cyberattacks: there were 17% more cyberattacks in comparison to 2020.
Computer and IT pros with knowledge of cybersecurity are projected to be in high demand, with the BLS projecting 33% growth in this field between 2021 – 2031.
InfoSec specialists typically need a background in computer science or IT. It may also be possible to be self-taught and to use certifications, such as Security+ Certified Information Systems Security Professional (CISSP) to prove your knowledge to employers.
11. Data analytics 
Companies of all sizes use computer systems for operations and processes. This digital infrastructure provides huge quantities of data.
Data analysts are becoming very valuable because they can organize and interpret this data and provide reports that decision-makers can use to make informed judgments about the company.
Data analysts may be mathematicians, computer scientists or business professionals who learn how to use tools like Tableau, Microsoft BI or SAS Business Intelligence to extract and organize data and create reports. You can also prepare for this field by learning Google Analytics for marketing and web design and performance analysis.
12. Digital publication 
Digital publication involves creating newsletters, blogs, magazines and books and posting them online. Almost every business interacts with customers or the general public through online publications.
Employees can be involved in the process by writing text or creating content to publish online. However, the digital publication also involves formatting the content or managing it on a CMS system, such as WordPress.
Knowledge of basic web design, image editing and PDF creation is necessary to create professional-looking ebooks, newsletters or blog posts. It is possible to learn these skills on your own or through a tutorial or course, and then create a personal portfolio to show your skills to employers.
13. Sales 
Many new workplace skills focus on developing technical abilities. However, selling products and services is still a key aspect of almost every business. You need to attract clients and customers and build relationships with them. Therefore, sales skills are still very necessary and every company needs employees with sales skills.
It's possible to develop abilities through a professional development course. However, you can also indirectly hone your sales skills by taking classes in communication, negotiation or business acumen.