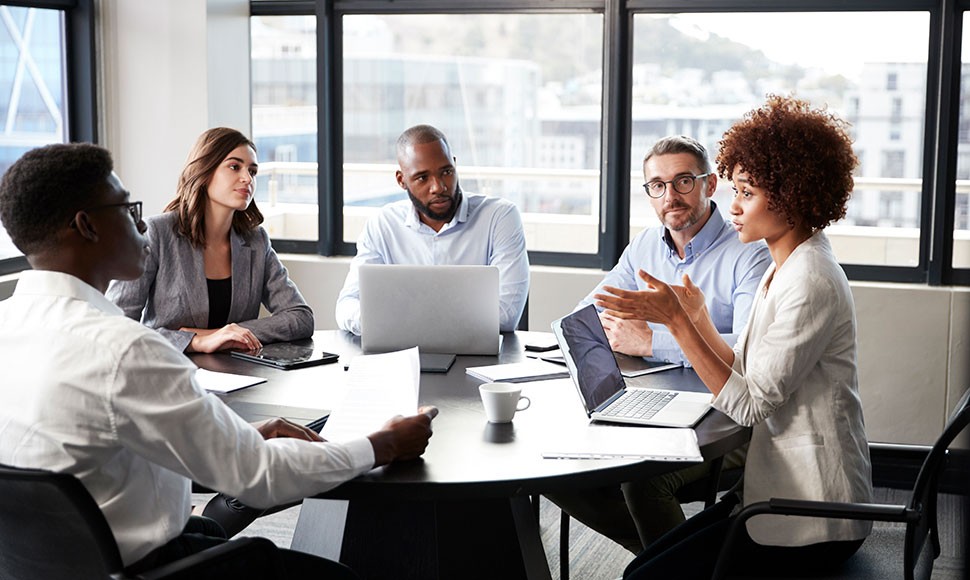 Professional development courses are a chance for you to develop a new skill, refresh yourself on an old skill, or stay up-to-date on the latest advancements in your field. Taking a professional development course is a great way to enhance your career, but it also helps to make you a stronger leader.
Professional development skills are looked upon fondly when displayed on a resume. By improving your teamwork skills, presenting new challenges, increasing your knowledge, and more, professional development can take you to the next level as a leader, entrepreneur, or employee.
Improves teamwork
Taking a professional development course can have a positive impact on your ability to work well with others. Deciding to grow through professional development means that you care about your career, you are open to new ideas, and you are ready to learn. These attributes combine to make you a great team member.
Working well with others is a vital part of being a strong leader. The professionals around you want to know that while you are their leader, you are also willing to learn from them and listen to their input.
Increases scope of knowledge
One of the top priorities of taking professional development courses is to learn skills that can help you to excel in the workplace. Honing your skills can take time, but professional training can give you the jump-start you need.
The importance of professional development courses doesn't just lie in the skills you learn. You also develop the ability to use those skills and knowledge in practical situations. Your ability to think on your feet, apply what you have learned in a course to the real world, and your advanced knowledge can all make you a better leader for your team.
Improves mentorship abilities
Becoming a mentor for someone means that you are a resource for them as they develop professionally. You might be able to teach them new skills, give them valuable advice, and help them to reach their goals. As you progress in your career and study more in professional development courses, you will be able to take on different roles within your field, such as a mentor for a new hire.
Being a mentor is a fantastic opportunity for you to develop as a leader and have a positive influence on the life of another person. It also shows your supervisors and future employers that you have what it takes to motivate and inspire others to be their best selves in the workplace.
Keeps priority information sharp
While some industries change slowly, others are changing at a rapid pace. Jobs in technology and healthcare rely on your knowledge of the most up-to-date information. Keeping up to date on new processes, terms, technologies, and codes is essential to excelling in these fields.
Professional development courses allow you to be aware of the latest changes in your field. This updated knowledge can be used to educate your coworkers and finish projects correctly and efficiently. This knowledge will also help you to establish yourself as an expert in a specific task in your company, making you an irreplaceable part of the workforce.

Presents new challenges
The greatest test for a leader is how they deal with new challenges. Investing in your professional development while you work full time will not always be easy. You will have to learn to juggle your job, academic requirements, family, friends, and community responsibilities. In your coursework, you may run into topics and skills that you may need to devote more time to.
While it might not always be easy, how you handle these challenges will teach you new leadership skills and help you to develop more patience and a solid work ethic.
Refreshes ideas and concepts
According to a study published in the British Journal of Clinical Pharmacology, healthcare professionals who participate in regular training and education courses throughout their career are less likely to make mistakes when prescribing patients medication. In the healthcare industry, having regular training in your specific task is vital to ensuring that patients receive the best care and have a positive experience at your clinic or hospital.
By taking the initiative to sign up for professional development courses, you are showing that you care about staying up to date with your industry's key concepts.
Why leadership skills are important in any role
While leadership skills are especially important for those who are business owners or work in management positions, they are not the only people who benefit from developing their leadership skills.
No matter what professional role you have, developing your leadership skills can have a massive impact on your career and on your life.
Confidence
Leaders are often noticed because of their confidence. But even if you aren't in a leadership position, having confidence can greatly impact your career. If you have the confidence to take on new projects, you may get chosen for a promotion. If you have the confidence to speak with your boss about your salary, you may be able to get a raise.
Confidence lies in knowing the skills that you have, what those skills are worth, and how to use them to improve your career and the company you work for.
Reliability
Reliability is a must for any leader, but it can do great things for people in other roles as well. Committing yourself to having a solid work ethic, time management, and flexibility shows that you are a reliable employee.
Taking on new challenges like a professional development course can teach you the value of reliability. If you can handle your coursework, your professional responsibilities, and your personal life, all while being a reliable employee, you will make a name for yourself at your office.
Communication skills
Learning to communicate can open a wide variety of opportunities for you. You can be the lead in writing a report for your company, take over a social media marketing campaign, or present your ideas to company executives at a meeting.
Communication, both written and verbal, helps you to express your ideas and give people a good first impression of who you are and the great things you are capable of.