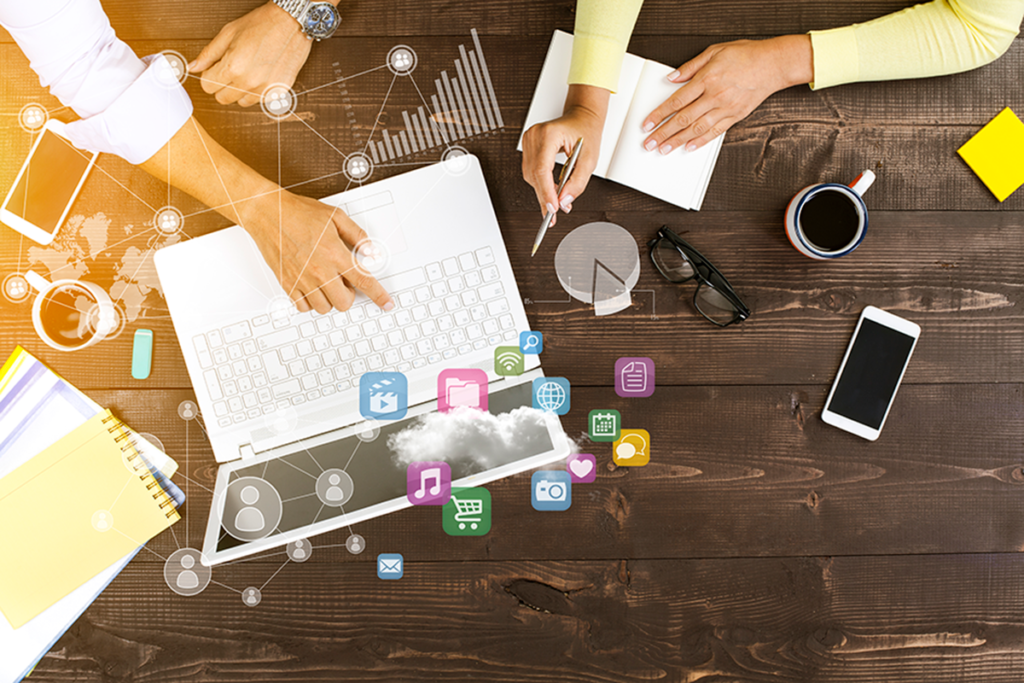 Digital marketing is a broad field that is constantly growing and changing, with new developments such as the Internet of Things (IoT) creating even more possibilities. Moreover, BLS projects a 10% increase in digital marketing job openings between 2020 and 2030. As the world of digital marketing continues to evolve, employers are seeking employees who possess specific knowledge and skills, as well as those who have proven experience and training in digital marketing principles. If you want to be considered for one of these jobs, make sure you can show that you have what it takes by gaining the following in-demand job skills.
The BLS Projected Growth for 2020-2030 is published by the US Bureau of Labor Statistics. This data reflects the BLS' projections of national (not local) conditions. These data points are not specific to University of Phoenix students or graduates.
1. Data analysis
Data analysis and data visualization are key to helping businesses identify the metrics that matter most to their organizations, such as how many leads come from organic versus paid search. It's also essential for marketers to communicate complex data in a way that makes sense and is engaging without overwhelming the audience with too much information.
Data analysts may work with tools like Google Analytics to gain insights into how well campaigns are performing.
Those best suited for a career in digital marketing should have strong data analysis skills, including building standard reports and conducting quantitative analyses.
2. SEO and SEM
SEO and SEM are two of the most in-demand digital marketing skills. SEM refers to Search Engine Marketing, which is focused on getting a website to rank highly in search results when users enter specific keywords or phrases. SEO stands for Search Engine Optimization, which focuses on using keywords and backlinks to improve your organic visibility over time.
SEO and SEM jobs may require different skill sets. SEO is all about building a website's authority over time — search engines will give higher rankings to websites that have a proven track record of being trustworthy and useful to users, so it can take months or years before you see a good ROI.
On the other hand, since SEM is mainly about reaching consumers in the moment — when they're searching for a service in Google or any other search engine — you need to know how to do search engine marketing quickly and calculate the ROI.
You'll usually need strong skills in research, content writing, editing, analytics, and an understanding of how the web works as well as how to work with tools such as Google Ads. SEO is a long-term investment, so those interested in this area should also possess patience and diligence, and good customer service skills.
3. CRM
Digital marketers must engage customers across multiple channels, and CRM (customer relationship management) is a skill that can help you develop and grow relationships in any context. CRM managers work closely with the sales teams of companies and organizations to improve their customers' experiences — and ideally, boost sales as well.
Social media marketers and other digital marketers may also have a role in CRM, by helping to define the needs of customers and what they're looking for.
Regardless of your work environment, you should be familiar with CRM tools such as Salesforce and systems like Zendesk to develop and monitor relationships with customers and prospects. You should also know how to generate insights from customer behavior and craft campaigns that nurture relationships over time.
4. Social media marketing
Social media is one of the most common digital marketing skills, often consisting of a blend of on-page SEO strategies, content creation, organic and paid social media marketing, and inbound marketing.
Social media allows marketers to engage customers directly across multiple channels, including Twitter, Pinterest, Instagram, and more. Social media marketers may also be responsible for managing a company's online reputation, involving responding to reviews and feedback from consumers.
To land a social media marketing job, you should have strong skills in analytics and content creation, including data visualization tools. You should also have experience with paid social media ads, such as Facebook ads.
5. Email marketing
Email marketing is an effective way for marketers to reach out and engage with customers directly — but only if you can get people to open your emails. That's where email marketing skills come in handy. Email marketing often involves understanding consumer behavior and segmenting lists based on demographics and interests.
Email marketers typically ensure emails are sent out on time and that there are no problems. They may also be required to provide reports on the performance of email campaigns, including campaign statistics, open rates, click-through rates, revenue generated by email marketing activities, and more.
Working in email marketing typically involves working with a range of marketing and analytical tools, including MailChimp and Google Analytics. You should also possess strong customer service and communication skills to work effectively with clients and colleagues.
6. Video editing
Videos are an excellent way for marketers and businesses to engage customers. Video marketing skills typically consist of creating and editing videos and putting together video marketing campaigns, such as producing explainer videos or videos accompanied by text.
Video editors should also know how to incorporate text into videos and consider the technical aspects of video production such as lighting and audio.
Depending on the line of work, you may be required to use various tools for editing purposes, including Adobe Premiere Pro, Adobe After Effects, and more. You should also be familiar with the process of video marketing to determine which types of videos are most effective for your company's needs.
7. Graphic design
Graphic design skills are important for marketers, especially if you want to build landing pages. Graphic designers create digital graphics, including infographics and banners, among other things. They also help develop digital marketing assets by creating brand logos and identities.
Graphic design may be a good fit for you if you enjoy working with digital graphics, have strong storytelling skills, and are adept at graphic design tools.
Depending on the job position, you may need graphic design software such as Adobe Illustrator and Photoshop. Understanding the technical aspects of building websites is also essential to this position, as is an awareness of user experience (UX) and user interface (UI) design.
8. Writing
Marketing copywriters are responsible for writing the text that appears on marketing materials, including press releases, blog post content, ads, landing pages, and more. Therefore, the ability to craft engaging content is critical for this position.
Writing is a vital digital marketing skill as it often requires you to find the right words and express ideas in a way that's both engaging and effective. Moreover, writers have to know what content will best suit a given audience and format.
To land a job as a copywriter, you should know how to research topics by conducting informational interviews and other activities. You also should have the ability to understand what customers want and possess solid communication skills.
9. Branding
Branding skills consist of the ability to identify a brand's strengths and weaknesses and knowledge of how to use those findings for marketing purposes.
As a branding specialist, you should be familiar with the process of creating brands and developing logos for websites and other materials. This typically involves speaking to people within a company to learn more about what makes their brand unique.
As a branding specialist, you should be skilled at working with the marketing team to help establish what makes a company's brand distinctive. You should also have the ability to research competitor brands to build an effective brand strategy.
10. Digital publication
Digital publications are websites that focus on providing online content for readers. If you're skilled at writing engaging blog posts and digital articles, this could be the position for you.
As a writer for digital publications, your work will involve finding topics that interest your target audience. You should also have strong editorial skills and an ability to find ways to integrate SEO content with the written word.
If you're interested in digital marketing with a publication emphasis, you should have good research skills and an ability to write compelling content that integrates SEO keywords. You may also need technical website creation tools, such as Ahrefs or SEMrush.
11. Conversion rate optimization
Conversion rate optimization is the process of increasing conversions by improving website design and content.
As a conversion specialist, you should understand how customers interact with websites and what motivates them to take action. You should also have the ability to optimize existing digital assets such as landing pages and blogs to increase sales.
Understanding human behavior is critical for this position, as is the ability to execute data-driven marketing campaigns. If you're skilled at A/B testing and discovering optimal content types, then you might enjoy working in the world of conversion rate optimization.
12. Project management
Project management skills are necessary for any position that entails completing certain tasks within a given timeframe. This is integral to digital marketing positions, especially when you're working on a team.
As a project manager, you should have the ability to multi-task and communicate with people across all levels of an organization. You also need to possess strong analytical skills to plan for events or campaigns contingent upon certain factors or conditions. Overall, many different types of digital marketing jobs require distinct skill sets. If you want to develop the right skills, consider enrolling in professional development courses for focused, contemporary skill development for the field of your choice.