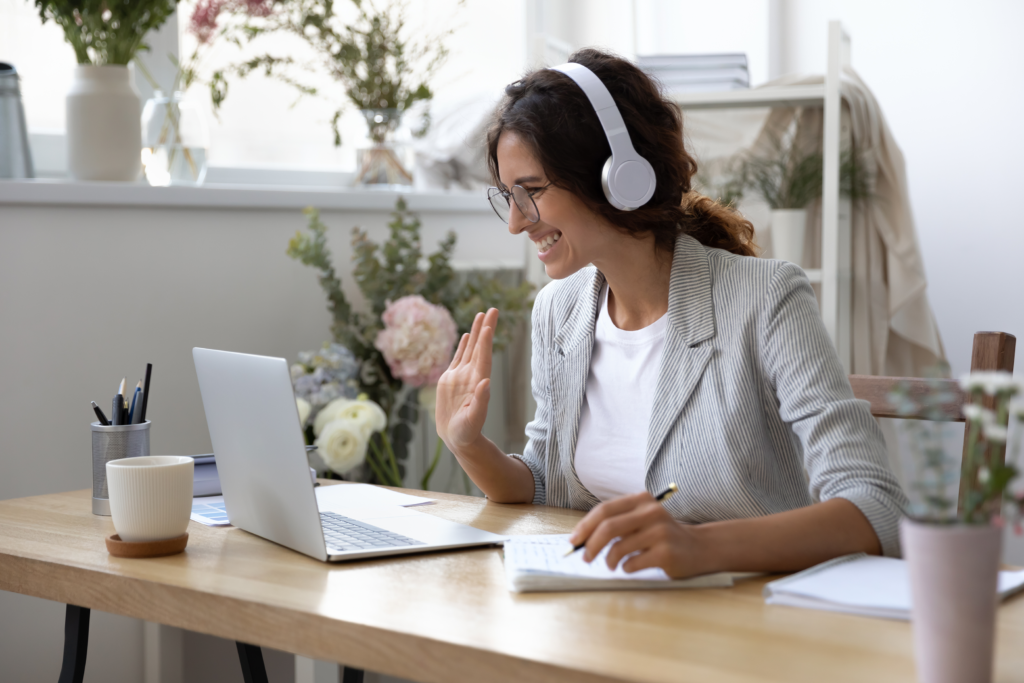 Social media jobs are highly sought-after. On average, 31,100 job openings are projected each year in advertising, promotions, and for marketing managers.
For businesses, the efficient ability to connect with consumers is the main driver for this engagement. Whether it be hashtags, tweets, or posts, sharing content on various platforms has gained traction over the past decade.
This has led to more companies embracing social media as a marketing tool and making it one of the most in-demand job skills in today's market. As a result, the need for qualified marketers with social media skills to oversee these accounts has increased. There are several that can be helpful, depending on the kind of company you're working with and what their needs may be.
1. Communication
A whopping 42% or 3.2 billion people across the globe use social media. Individuals and businesses can connect and relate to people who were once considered unreachable due to time, distance, or language constraints. Whether writing a tweet, posting on Facebook, or designing a blog post, the poster's ability to use concise language to connect with a wide audience and engage consumers is crucial.
If you want to excel in this job skill, there are a variety of social media marketing courses to help you along your social media marketing track. Courses offer a comprehensive understanding of digital marketing and how it works. The more you know about the industry, the better, allowing you to stand out among other marketers.
In these courses, you'll learn concepts such as:
The advantages and outcomes of paid social media ads.
How to build brand awareness and meet business objectives.
Building strategic social media marketing campaigns on popular social media platforms.
Businesses look for exemplary communication skills when hiring a social media marketer. You must have the ability to interact with consumers via several different channels, build awareness, and promote sales while maintaining appropriate tone and decorum for the brand voice you're representing — whatever that may be.
2. Writing
Writing plays an integral role in how most people communicate with one another. With the rise of social media platforms like Twitter and Instagram, businesses have adapted their communication strategies into shorter forms of messaging to effectively market their products and services to consumers through these networks.
Enrolling in a business program with social media marketing courses can help you hone this essential skill. Most programs offer courses on topics such as:
Writing for various social media platforms.
Understanding the importance of brand voice and tone.
Finding your target audience and what they want to hear from your business.
Companies look for individuals who know how to write to engage their specific audience. In addition, through social media marketing, businesses hope to reach new customers and increase brand awareness, so writing skills are crucial when trying to meet these goals.
3. Editing
Editing is another critical skill. Marketers must go through the editing processes with the ultimate goal of organizing and distributing information concisely across various platforms.
The editing process goes beyond spelling and grammar; it also encompasses knowing how to properly format social media posts so they can be shared easily across networks.
Most courses that teach social media marketing also include editing as part of the curriculum, allowing students to improve their editing skills while learning how marketing works.
4. Graphic design
In the realm of social media marketing, graphic design is a valuable skill to have. It allows businesses to convey their message to consumers effectively and portray information through visuals by making graphs, charts, and infographics.
Not only does graphic design help companies market themselves better, but it also saves time creating marketing materials. Advertisers can send graphics to social media managers instead of expecting them to create visuals from scratch.
Most social media marketing courses will teach you the basics of graphic design, allowing you to improve your understanding and skills in this area.
5. Video editing
If the saying, "a picture is worth a thousand words" is true, then a video would be worth twice that since most social media consumption today revolves around video. Due to this demand, advertisers use videos on various social media platforms to connect with their audience.
Understanding how to edit videos can help you develop your skills in this area, allowing you to make videos directly or edit existing video content.
Courses that teach social media marketing will often include video editing as part of their curriculum, so you can learn how to edit videos while learning about social media marketing practices.

6. Conflict resolution
Since social media enables the public to access information about nearly everyone and every business — even the not-so-great details — businesses can find themselves buried in conflict. As such, one of the most important skills when utilizing social media is how to navigate conflict and find ways to improve your online presence.
Those managing social media outlets on behalf of businesses should know how to approach a variety of conflicting scenarios, including how to appease unsatisfied customers posting about unfortunate experiences.
To effectively manage conflict, you must possess strong communication and negotiation skills. Courses in social media marketing will often teach students how to effectively resolve conflict, allowing them to improve their skills and knowledge in this area.
7. Outreach
When businesses want to promote their products or services, they turn to social media. However, to be successful with outreach, you must know where your target audience exists and how to reach them.
Most courses teach students how companies in various industries use social media marketing. In addition, you will learn how specific companies use social media platforms to reach a certain audience as part of the curriculum.
Using this specific knowledge, you will learn how to identify your target audience and create outreach plans that can help boost awareness of your brand.
8. Data analytics
Social media networks are constantly changing, making it important for individuals working in social media marketing to keep up with the latest trends.
By conducting data analytics on user-generated content (UGC), you can determine what posts perform best and where your target audience is most engaged. This allows businesses to develop an effective outreach strategy that capitalizes on trends.
Most courses will teach students how to conduct data analytics on their target audience with tools like Google Analytics, allowing them to improve their skills in this area and provide valuable insight for social media marketers.
9. Public speaking
In the digital age, developing a personal connection with your audience is becoming increasingly important. As a result, many social media marketers have taken to presenting content in public forums like webinars and at conferences.
Most courses teach students how to communicate and present their ideas efficiently and professionally. This allows students to develop their public speaking skills, which can help them become more effective in outreach efforts. Overall, developing your skillset will allow you to find work and help businesses improve their outreach strategies.
10. Budgeting
Companies with larger marketing budgets are more likely to succeed in outreach efforts, giving you an edge over your competition. More prominent brands are often willing to spend money on social media marketing resources, allowing them to create new campaigns for these companies while promoting themselves as industry experts.
Additionally, taking math or business courses will allow students to better understand the financial benefits of specific campaigns, which can help you demonstrate your value as a social media marketer.
11. Organization
When managing outreach campaigns across various social media platforms, you must organize your work in a way that makes it easy for consumers to find.
Organization is essential in outreach efforts because it ensures that information is easily accessible for consumers and that messages are clear and concise. Additionally, it helps social media marketers create a professional image for themselves while demonstrating their ability to multi-task in a busy environment.
Most courses provide students with information on how to effectively organize their work across several social media platforms, helping them get ahead of the competition when applying for jobs or developing new campaigns.
12. Documentation
As a social media marketer, you must document your outreach efforts and explain what you did to achieve specific results. This documentation allows companies and individuals to understand how successful their campaigns were and why specific outreach plans performed better than others. It ultimately helps marketers improve ongoing campaigns and create new ones that capitalize on trends.
Most courses teach students how to document their work across social platforms, which can help them develop their communication skills and make themselves more attractive job candidates.
With social media marketing becoming an increasingly popular field of work, job seekers must develop their skillset through professional development programs focused on in-demand skills to better secure their place in the industry.