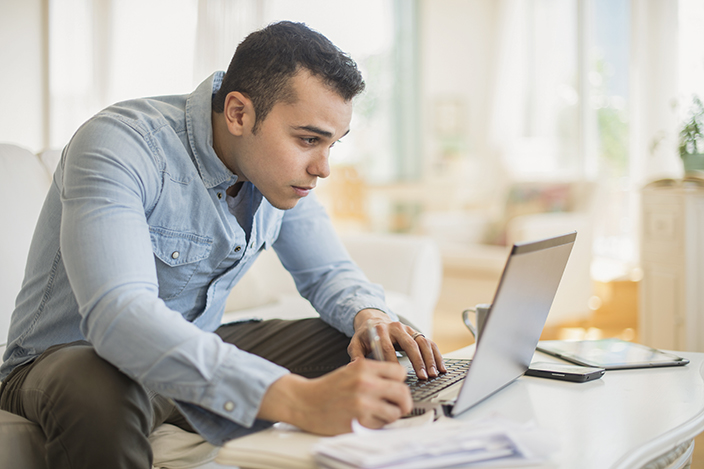 In today's digital, connected world, website analytics are essential for businesses and organizations. The data from these tools can track audience behavior and help find problems with your site or application. You can also assess marketing campaign performances and make changes to ads and budgets. Worldwide, more than 28 million sites rely on data from Google ®Analytics to improve performance. Because of its importance, marketing schools have entire courses dedicated to mastering Google Analytics.
Here is a look at the most useful elements offered by Google Analytics.
Standard reports in Google Analytics
Reports are the backbone of Google Analytics. Each report contains a specific type of data, which you can then tweak and adjust to get a specific perspective on how your website is doing.
There are five types of reports.
Real-time reports
A real-time report displays instantly updated data for your website. For example, you can see how many visitors are on your site, which can be helpful when you're launching your site. You can confirm that it's correctly configured by visiting your homepage and checking that your visit registers on the Analytics real-time report.
You can also use real-time reports to check if a currently running promotion receives enough visits or conversions.
Real-time reports contain different dimensions. In Analytics, a dimension is a data category, such as browser type, location, or device. The report also contains metrics, which are figures, such as page views, conversions, bounce rate, sessions, and session duration.
Here is an example of how a real-time report works. You can run a real-time report on a promotion landing page. "Landing page" is the dimension in this instance. The metrics for this real-time report will include the number of visitors, the amount of time they are on the site, the bounce rate (how many people leave immediately after arriving), and the number of visitors who navigate to your main site.
Audience reports
Audience reports let you categorize visitors by variables like age and location. You can then see data about each particular group.
This can be extremely useful if you're targeting users from a specific country and within a precise age range. The audience report will show you how you perform with each group so that the data does not get skewed by other demographics.
When using an audience report, you generally have to figure out which type of user you want to learn more about and then break down their characteristics to focus your report even more.
Audience reports are essential when you're running paid ads or influencer campaigns. They will show how many visitors from your target demographic respond to these campaigns and visit your site. If you take a course in paid social media marketing, you will learn how to adjust your campaigns based on the data in your audience reports.
Traffic source reports
Traffic source reports in Analytics are also known as acquisition reports. The traffic source report breaks down your site's traffic based on its origin. Sources can include social media sites, landing pages, Google Ads, affiliates, and organic visits (from search engine results).
Acquisition data can go into greater detail. For example, you could see how many visitors came to your page after typing a specific search term. You can use the Treemaps function to visualize this traffic source data, which is very useful for presentation to managers in your company.
These reports help track the performance of search engine optimization efforts, marketing and affiliate campaigns, social media outreach, and landing pages.
Content reports
Content reports show data on all your individual web pages. For example, the "All Pages" view shows you the pages with the most traffic on your site. It's helpful to track the most-visited URLs and to see how new content is performing.
The "content drilldown" view shows info for your site based on subdomains. This specific data is very useful for large sites if you want to track the performance of the site's blog or landing pages.
Marketers need to know how to adjust their site or campaign based on the data from content reports. A course in digital marketing can teach you strategies to attract viewers to specific pages on your site and perform actions, such as making purchases or signing up for an email list.
Conversion reports
You may have one or more goals for visitors who come to your site. You might want them to sign up for the email newsletter, spend a minimum amount of time on your pages, make a purchase, or sign up for a membership. Conversion reports provide a way to see if you are reaching these goals.
Google Analytics recognizes four goal categories.
Destination goals are completed when a user reaches a particular page.
Event goals are completed when a user carries out a particular action, known as an event. It could be sharing an article or clicking on the shopping cart.
Duration goals are completed when a user spends a certain amount of time on a page or the site.
Pages-per-session goals are completed when a user visits a certain number of pages. On apps, this type of goal is "screens-per-session."
Conversion reports track more than goal achievement. They also tell you details about the time of completion and the exact pages or screens visited. You can generate a visualization to help you track multiple or sequential goals.

Interesting reports in Google Analytics
Most of the reports below are subsets of the main report types. These are reports that are particularly useful for websites looking to leverage the power of Analytics for specific goals or purposes.
Mobile performance reports
Google calls this report the "Mobile App Overview." It summarizes the data from all mobile app activities. You can see information and metrics for traffic sources, content performance, conversions, and audience. For example, you could check how well your landing pages are doing for mobile users or what percentage of mobile users complete the checkout process on your e-commerce app.
This data helps you gain insights on mobile users and identify pages that are not doing well on mobile phones. Since Google's search engine rankings weigh your mobile site and your regular browser site, finding issues on mobile pages may affect your overall site performance.
Lifetime value reports
Customer lifetime value measures the total revenue your business can expect to earn from a single customer throughout their engagement with your business. These reports provide this data according to different filters, such as traffic source (how much lifetime value are you getting from referral users versus search traffic users), location, age, and so on.
User explorer reports
User explorer reports are a type of audience report. They give insight into the activities carried out by individual users on your site. For example, you can view data for the top 10,000 users on your site, and you can select individual users by clicking on their ID. You can then find out where they're from, what device type they're using, how much time they spent on your site, and which goals they completed.
Benchmarking reports
Benchmarking reports are another type of audience report. Google Analytics maintains benchmarks for different metrics. For example, you can compare the performance of your pages in different locations to the Google standards for those locations. There are also benchmarks for other metrics related to traffic sources, conversions, and additional variables.
Landing page reports
Landing page reports are a type of content report. As defined by Google Analytics, a landing page is the first page a user visits during a session. This data collection shows you the sources of traffic to landing pages, landing pages viewed by users from a specific source, and browser and device type. These reports are an excellent resource for measuring the performance of special promotions or content marketing articles.
Cohort analysis reports
Cohort reports are a type of audience report. A "cohort" is a group of users that visited your site within the same timeframe. The metrics for this report could include everyone that visited on a particular day, week, or month. You can also choose the metrics such as average session time, location, and device type. Additionally, you can tell which members of a specific cohort came back to your site at a later time.
How Google Analytics can help you understand business performance
Google Analytics provides data for a vast array of uses. It is no wonder that there are entire university marketing classes that explore how to use it.
Here are three ways businesses use Google Analytics to fine-tune their websites, marketing campaigns, and audience outreach.
Track traffic & conversions
The wealth of traffic and conversion data provided by Google Analytics furnishes plenty of useful information. For example, if your largest traffic source is inbound links from other sites (referrals), you can decide whether this aligns with your goals. Perhaps you'd like more of your traffic to come from organic searches instead, in which case you can investigate why your search traffic isn't doing well. Alternatively, you might decide to double down on referral traffic and invest in guest blogs or affiliate marketing campaigns to generate more traffic for your sites.
Meanwhile, you can use conversion data to inform your strategic decisions. For example, you may realize that fewer users complete the checkout process on your mobile app. You could then investigate to see why this is happening. Perhaps your mobile site is harder to use or slow to load.
Knowledge of web and search engine optimization helps you put this type of data to good use. With the right skills, you can use traffic and conversion information to determine which aspects of your site need to be optimized to improve traffic and conversion rates.
Study users
As a business, the more you know about your audience, the more you can do to improve the user experience. Real-time and audience reports give you insight into your users' locations, demographics, sources, and device types. You can use this information to design an inbound marketing campaign that directly targets these visitors, adjusting your promotions to fit with the age and location of your visitors and the time of day that they visit.
An in-depth inbound marketing course can help you learn how to set up such a tailor-made campaign.
Determine ROI for marketing expenses
ROI and cost analysis reports are invaluable for calculating the return on your marketing investments. These reports use different attribution models to calculate expenses and returns.
An attribution model values the different user interactions to see how they contribute to the end "goal." For example, a last interaction attribution model gives credit to the last page a user visits before completing the goal, such as buying a product. Meanwhile, a first interaction attribution model recognizes the first page, such as the landing page, that a user visits before making their purchase. In all, there are six different attribution models. Because of the financial risk associated with a marketing campaign, studying the ROI of previous efforts gives a business valuable insight into what works and what doesn't. This information can be invaluable when you're planning future marketing campaigns.
Google is a registered trademark of Google LLC.