The world of digital marketing is changing all the time. Brands today can engage their audiences in ways that were inconceivable to marketers 20 years ago. As technology advances and becomes more ubiquitous in our daily lives, our collective understanding of digital marketing will continue to evolve.
To keep up with these dramatic changes, professionals across industries often seek continued education in digital marketing. Businesses want to be sure that their employees are aware of trends and proficient in the latest marketing techniques.
By completing professional development programs, individuals can prepare to earn more specific industry certifications. These certifications may help build your job skills with popular tools and social media platforms. They may also demonstrate your competence as defined by leading organizations.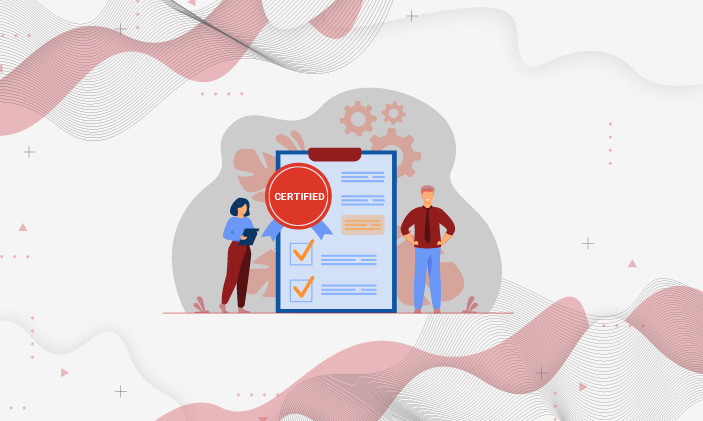 University of Phoenix marketing programs
University of Phoenix's Digital Marketing Track consists of six different self-led,
noncredit courses that cover the fundamentals of digital marketing. The program provides beginners with essential and up-to-date information about search engine optimization (SEO), social media marketing, inbound marketing, Google Ads and Google Analytics. Many of these topics can be taken as individual courses if students are interested in select industry certifications following the program.
Additionally, a multi-course track for social media marketing and web and search marketing are available for more focused training on modern marketing disciplines.
These programs teach the latest strategies for developing, implementing and monitoring successful marketing campaigns in the digital age. In addition to providing certificates of completion for all modules, the Digital Marketing Track is designed to help professionals prepare for one or more of four major industry certifications:
Facebook Certified Digital Marketing Associate
Google Analytics IQ certification
Google Ads Measurement Certification
Google Ads Search Certification
The program requires no prerequisites and allows participants to prepare for all four exams in one place while simultaneously earning a certificate of completion for each course completed with a score of 85% or higher. As a result, this track can help busy professionals add more relevant qualifications to their resumés in less time.
Getting started
All six courses in this track are self-paced, noncredit and can be completed entirely online. Visit the University of Phoenix Digital Marketing Track details page to sign up online or learn more about the program curriculum.
Cost
The complete University of Phoenix Digital Marketing Track, which includes all six courses, is available for $349.99.
American Marketing Association digital marketing certification
Developed by the world's largest association for professional marketers, this certification program covers the latest trends and techniques in important areas like social media marketing, search engine marketing, video advertising, website optimization and more. The program also teaches how to use essential marketing tools like Google Analytics, Google Ads and Facebook Ads.
Because the American Marketing Association partners with the Digital Marketing Institute, completing this course will provide a dual certification endorsed by both of these major marketing organizations. To fulfill the program criteria, participants must complete 30 hours of online learning and pass a 120-question exam with a score of at least 80%.
Getting started
The program is highly flexible and allows you to complete the 30-hour online learning requirement and take the exam on your own schedule. Visit the AMA digital marketing certification program page to enroll in the course online, learn more information, and download free resources.
Cost
This dual certification program costs $1,955. For professionals on a budget, the AMA and the DMI offer several different payment-plan options to help cover these expenses.

Google Digital Garage: fundamentals of digital marketing certification
Google Digital Garage is an online resource offering a variety of different certification programs. Its Fundamentals of Digital Marketing certification program consists of 106 lessons divided into 26 modules that focus on different aspects of marketing.
These modules are designed to guide you through the stages of digital marketing, from planning a marketing strategy to expanding your audience. Completing the entire program takes 40 total hours, but enrollees can work through the lessons at their own pace. The program uses video tutorials to convey engaging lessons. Throughout the course, enrollees can test their knowledge with short quizzes designed to prepare them for real-world marketing scenarios. After finishing all the course modules, participants must pass a 40-question final exam to complete the program and receive their certificate from Google
Getting started
Registering for this program is simple and requires only a Gmail account. On the digital marketing course home page, you can find registration information and detailed breakdowns of the lessons in each module.
Cost
This course and a wide range of other Google Digital Garage courses are available for free online.
Facebook Blueprint Digital Marketing Associate Certification
Facebook blueprint offers a selection of online certificates that relate to different aspects of marketing on Facebook applications. Through its Certified Digital Marketing Associate course, professionals can learn the fundamentals of advertising through Facebook applications, from researching to developing campaigns to tracking results.
Because it deals specifically with marketing via Facebook applications, the exact value of a Facebook Blueprint digital marketing certification may vary for different types of professionals.
Due to the widespread popularity of Facebook among the general public, and the unique considerations associated with advertising on this platform, the information covered by this certification is highly valuable for social media marketing and audience analysis.
Getting started
A Facebook account is necessary to enroll in this program, and registration to become a Certified Digital Marketing Associate can be easily done online. Once enrolled, you can partake in the online courses and interactive training modules at your own pace while preparing to take the final exam. Visit the Facebook Blueprint home page for course overviews, exam guides and information about other Facebook certifications.
Cost
The current cost of the Facebook Certified Blueprint Digital Marketing Associate exam is $99.
GetResponse digital marketing certifications
Marketing software company GetResponse offers a selection of digital marketing certificate courses that are completely online. Each of these courses pertains to fundamental aspects of digital marketing:
Each of these courses is divided into five modules that contain a series of video lessons and related quizzes. Participants can complete these lessons at their own pace following their schedule. The total completion times for these certifications range from 87 to 224 minutes.
Getting started
Enrolling in one or more of these courses is fairly easy to do online. GetResponse provides lesson-by-lesson breakdowns of each program that can help you determine if a course is right for you. Visit its Digital Marketing Certification page for FAQs and detailed overviews of its available programs.
Cost
The total cost of each certification is $199. A free version of the GetResponse marketing automation course is available online as well.
HubSpot Academy certifications
Software developer HubSpot offers a variety of online certification programs through its online learning academy. Some of these programs tackle different aspects of digital marketing including:
Content marketing: This certification course teaches participants the steps necessary to develop and execute a successful content marketing strategy. The course describes the elements of content marketing, from building a content creation framework to analyzing the performance of existing content. This certification program also dives into key content marketing elements like topic ideation, content promotion and search engine optimization.
Inbound marketing: This certification course covers the fundamentals of inbound marketing and explores the unique strategies and techniques used by inbound marketers. During this program, participants will learn how to target specific audiences, implement conversion paths and nurture leads; as well other essential processes associated with inbound marketing.
Email marketing: This certification course covers the fundamentals of marketing through email and teaches proven strategies for successful email marketing. The course teaches marketing professionals how to understand their audience, create engaging messages, develop leads and build customer relationships. These classes also involve all aspects of email marketing, such as contact management strategy, email analysis and lead nurturing
Getting started
Prospective students can enroll in these courses online and complete the lessons at their own pace. Detailed curriculum and video overviews of the programs are available on their corresponding course pages.
Cost
All these courses are available at no cost. Only a free Google or HubSpot account is required to enroll.
Choosing a certificate that's right for you
With all of these options available, it can be difficult to know if you've chosen the best certification program for your needs. In many cases, the exact value of a given certification will depend on your employer, industry and role. Before enrolling in any kind of digital marketing certification program, it's important to research the program itself and evaluate its benefits based on your professional goals.
Many digital marketing professionals will need to take multiple certification courses throughout their careers to stay up to date with ever-changing trends and technologies. By pursuing multiple certification programs, you can demonstrate your continued commitment to professional development while attaining the latest industry knowledge and building valuable skills.