Digital marketers have become a key part of any team as more and more companies experience higher levels of digital transformation. As the name suggests, a digital marketer uses digital channels to create marketing campaigns. There are several types of digital marketing, and as a professional digital marketer, you may use more than one of these mediums during a campaign.
Digital marketing is just one of many careers you can obtain with industry-specific certifications and courses. Specializing in digital communication, can increase your knowledge as well as your skillset in this industry.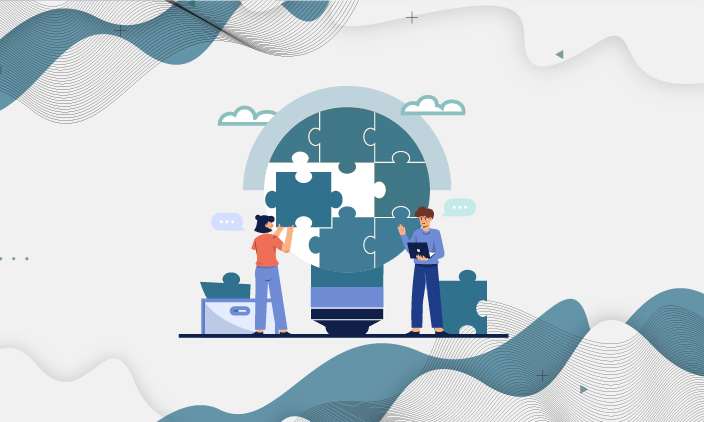 What does a digital marketing specialist do?
Digital marketers use digital channels to create marketing campaigns — but what does that mean exactly? These campaigns can have a variety of goals and involve multiple of different strategies to reach those goals. For any given campaign, a digital marketer may be responsible for:
Building brand awareness
Communicating with clients
Generating and substantiating qualified leads
Promoting products and services
Gathering and analyzing customer data
Creating social media posts
Collaborating and communicating with other departments
As a digital marketer, your daily tasks will vary depending on the company you're working for, the size of your team and the outcomes that you're trying to achieve. However, you can anticipate spending the majority of your time at work on your computer, using a variety of digital tools to create, analyze and distribute media.
Where do digital marketers work?
Digital marketers can work in a variety of industries. Any industry promoting a product or service may require a digital marketer. Marketing as a career is also specifically suited to remote work. Many employees enjoy the flexibility working from home allows them, particularly working parents.
Though many digital marketers work for companies, either in-office or remotely, some also work on a freelance basis. This is just one of the ways that a career in digital marketing can be flexible to accommodate your needs and wants.
Essential digital marketer skills
There are many hard and soft skills prospective digital marketers should consider honing, including:
Basic IT troubleshooting
SEO and SEM
Basic graphic design and editing
Copywriting and editing
Data and business analytics
Communication skills
Other more specific skills may include proficiency in tools that digital marketers are likely to use often. For example, coding and programming languages, like HTML, can serve digital marketers as a way to build and improve websites, pages and other meta aspects within a company's holdings.
You can learn many of these skills by pursuing professional development programs. These specialized training programs may be individual courses or entire tracks that offer opportunities to round out your previous education or improve your skills in new, emerging areas of interest. Marketing tracks can include everything from web and search marketing to social media marketing. Such programs can offer a certificate of completion, which showcases your accomplishments and skill development.

How to become a digital marketing specialist
There are several ways that you can become a digital marketer. Digital marketers aren't required to have a specific degree, especially if they want to work as freelancers. However, companies may prefer applicants or partners to have some sort of education, whether this be a degree or certificates of training or course completion.
For those who already have a degree or work experience, continuing professional development programs can teach valuable skills and help you create connections in the professional world.
Education
There are areas of specialization or general training available in marketing, and specifically digital marketing. By pursuing a digital marketing track, you'll learn things specific to digital marketing, like search engine optimization, which may not be covered in a more general marketing track. Other courses you may wish to pursue are:
Industry certifications
Even if you have or are pursuing a marketing degree, different types of certifications can benefit current and prospective digital marketers. These certifications can help you branch out into a specialized field, or simply create a more competitive resumé. Some certifications that are especially helpful for digital marketers include:
Facebook Blueprint: Facebook Blueprint is an e-learning platform that several companies have used for training purposes. A Facebook blueprint certification can increase your knowledge of your company's training platform, which can speed up onboarding for yourself and others.
Social media certifications: Social media certifications are designed to help you navigate, create and interpret social media posts and data. Different types of certifications will serve different purposes. However, digital marketers can benefit from these certifications as social media plays a significant role in their jobs.
Cybersecurity certifications: Cybersecurity certifications are also beneficial for digital marketers. Because they spend the majority of their time online, digital marketers need to learn how to recognize and intercept cybersecurity threats.
HR certifications: HR, or human resource, certifications can come in handy for digital marketers, as they will often have to work with other departments. These certifications could include conflict resolution, hiring and firing and even data filing.
If you have a certain area of interest that isn't covered by your degree program, or if you're interested in professional development post-graduation, certifications can be a great option. You can often find certifications through your university, through a local community college or with accredited online programs.
Digital marketer salary
According to the U.S. Bureau of Labor Statistics (BLS), those working in fields related to digital marketing like advertising, promotions and marketing managers, earned between $74,620 and $208,000 in May 2020.
Because this range is for managers, you may find lower starting salaries available for more junior, non-managerial digital marketing jobs. Additionally, your specific salary may vary as a digital marketer depending on your qualifications, experience and location.
Digital marketer job outlook
BLS estimates that the job outlook for advertising, promotions and marketing managers is projected to grow 10% from 2020 to 2030. This is about as fast as the national average for most occupations.
The salary ranges are not specific to students or graduates of University of Phoenix. Actual outcomes vary based on multiple factors, including prior work experience, geographic location, and other factors specific to the individual. University of Phoenix does not guarantee employment, salary level, or career advancement. BLS data is geographically based. Information for a specific state/city can be researched on the BLS website.
However, due to events like COVID-19, remote work opportunities and digital transformation efforts have both increased faster than previous projections. Because of this, there may be an increase in digital marketing jobs, depending on your location and industry.
Is becoming a digital marketer right for you?
If you're interested in data interpretation and enjoy the ins and outs of digital media, then becoming a digital marketer may be the right fit for you. It's important to ask yourself not only if the skills of a job fit your interests, but if the lifestyle associated with the job works for you too. For example, if you aren't interested in working online with multiple technological platforms, then maybe digital marketing isn't for you.
If you know anyone who works in the field you're interested in, reaching out to them for a realistic portrait of what you can expect in a digital marketing role can be a great idea. Your university, or the university you're interested in attending, may also have more information about its program and career outcomes.
Digital marketing is expanding as more and more companies turn to digital solutions. You can pursue many areas of specialization in the field of digital marketing, and professional development programs can set you up for industry certifications. The flexibility of this degree and career can be incredibly appealing to current and prospective marketing students.